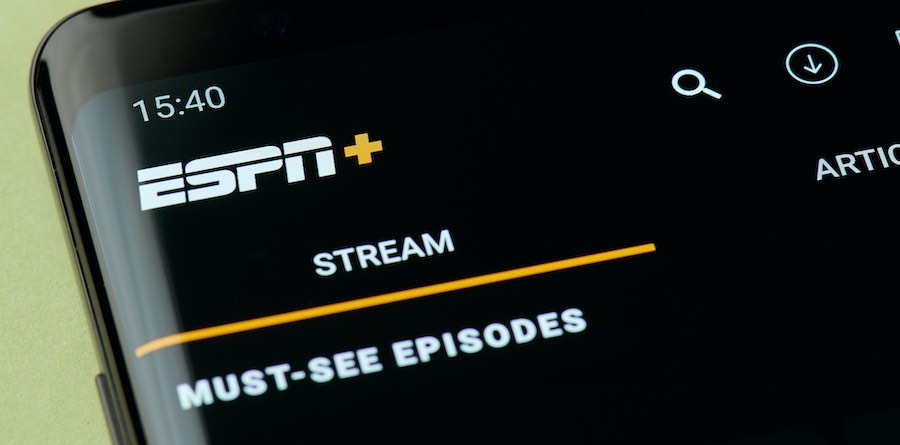 This guide shows you the best VPNs for streaming ESPN+ from anywhere in the world, along with easy step-by-step streaming instructions.
With nearly 25 million subscribers, ESPN+ is one of the most popular sports streaming platforms. With it, you can watch on-demand and live content which ranges from UFC and NHL to football and Major League Soccer. Unfortunately, this service has one major limitation.
By default, you can only stream ESPN+ from the US. Still, you will experience regional blackouts, which means that some events will be unavailable. If you try to access ESPN+ from another country, you'd be blocked, even if you have a valid subscription. This is because there are numerous licensing laws in place that are preventing the unauthorized distribution of content.
Fortunately, there's an easy way to bypass all of these problems by using a premium VPN service. While there are hundreds of VPNs on the market, most do not work well for unblocking streaming channels like ESPN+. With that said, these three VPNs continue to work very well for the task:
NordVPN – Best VPN for ESPN Plus with the fastest speeds, large server network, secure apps, and support for all types of streaming devices (with a 68% off coupon)
Surfshark – A good, budget-friendly VPN for ESPN Plus streaming
ExpressVPN – Reliable and user-friendly VPN for ESPN Plus
With a good VPN, you will be able to unblock ESPN and ESPN+ from anywhere in the world and avoid the infamous "unexpected error" message: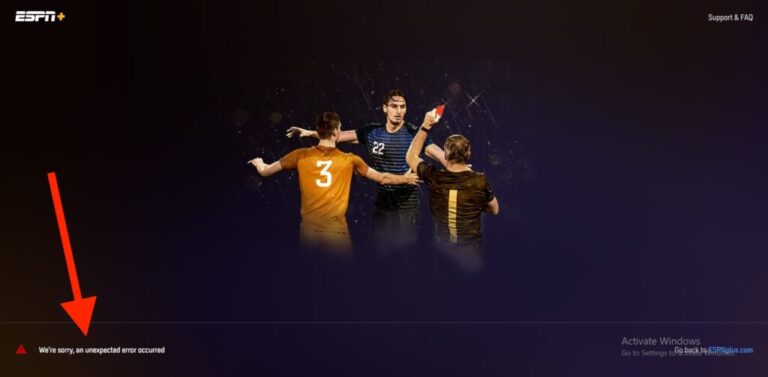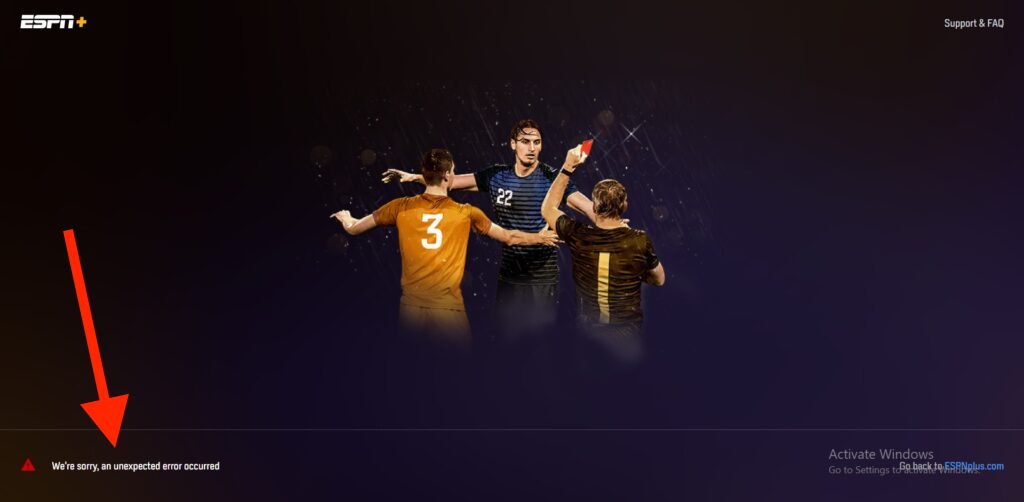 Now let's move on to how you can quickly and easily unblock ESPN+ with a VPN.
How to stream ESPN+ with a VPN (Quick Guide)
VPNs provide you with privacy and anonymity by concealing your real IP address and location. For example, when you connect to a US server, your VPN will give you a new IP address which shows that you are located in the United States. This lets you pass the geo-blocking algorithm that's operating on ESPN and many other streaming websites.
So, you can begin watching ESPN+ by following these five steps.
Buy a subscription for a premium VPN.
We recommend using NordVPN (get it using this 68% off coupon)
Download, install, and start the VPN
All three services will work on almost any modern device.
Connect to a VPN server in the US
You will get the best performance by using the one closest to your actual location.
Visit and subscribe to ESPN+ or download an app
To purchase a subscription, use gift cards or create a virtual prepaid card. We will show you how to do both later.
Stream ESPN+ with a VPN
How we chose the best VPN for ESPN+
When you test a dozen VPNs, you start noticing what sets the best ones apart. For streaming ESPN+, we made sure to pick ones that…
Support ultra-fast VPN protocols – So that you can watch your favorite sports in 4K
Have a huge network of US servers – This way you will easily avoid regional blackouts
Are supported by most modern devices
Come with advanced privacy and security features that will keep you safe
Offer a professional 24/7 live support
Are affordable – All three premium VPNs we'll mention have the best price-quality ratio
NordVPN – All-around the best VPN for ESPN+
| | |
| --- | --- |
| VPN | NordVPN |
| Based in | Panama |
| Logs | No logs (audited) |
| Price | $3.19/mo. |
| Support | 24/7 live chat |
| Refund | 30 days |
| Website | NordVPN.com |
We found that NordVPN surpassed its competition in nearly every aspect. With 1900+ servers placed around the US, you'll easily be able to watch your favorite sport on ESPN+. The servers are fast and secure, so if your connection is good enough, you can easily stream in 4K.
NordVPN does a great job of maintaining user privacy. With its headquarters are in Panama, the company operates as a no-logs VPN and maintains no user data, and this has been verified by third-party audits. All Nordvpn servers operate in RAM-disk mode with high-bandwidth data channels. This makes NordVPN a great VPN for torrenting, streaming, and any other activity that requires more bandwidth.
NordVPN uses NordLynx, which is one of the fastest VPN protocols on the market. NordLynx is a beefed-up version of the WireGuard, featuring upgraded encryption, instant server connections, and faster speeds.
Naturally skeptical, we've decided to compare how NordVPN holds against its rivals. It consistently provided us with better download speed, which reached its peak of 445Mbps when connecting to a Seattle server. For more comparisons, you can check out our ExpressVPN vs NordVPN article.

NordVPN also comes with extra tools that improve privacy and security.
NordVPN privacy features
VPN proxy extension – A minimalistic version of NordVPN that you can run from a browser.
Double-VPN servers – Improves your safety by routing your traffic through 2 servers. This will have some effect on your speed.
Tor-over-VPN servers – In combination with Tor, you'll get the safest browsing experience available. Not recommended while streaming ESPN+, since it will slow you down considerably.
Obfuscated servers – Camouflages your VPN traffic into HTTPS. This will hide the fact that you're using a VPN, which is particularly important in countries like Russia, China, and UAE.
Threat protection – Keeps you safe from trackers, intrusive ads, and phishing. It will also scan downloaded files for malware.
Dedicated IP address – This is an extra (paid) add-on that gives you a VPN dedicated IP address assigned only to you.
Aside from using NordVPN to watch ESPN+, you can also use it to access various other streaming sites. For example, you might use it to easily unblock HBO Max or watch Hulu. NordVPN has apps for all popular (as well as some obscure) devices.
If you encounter any issues while using NordVPN there's no need to worry. 24/7 live chat support is always available from the official website. A 30-day refund guarantee is also possible, so you can calmly test the service without any risks.
+ Pros
User-friendly and reliable apps
Double-VPN and Tor-over-VPN servers
Passed numerous 3rd-party audits
Strong encryption standards with full support for WireGuard
Works with Netflix and many streaming sites
Threat Protection feature to block ads, trackers, and malware
Professional 24/7 live chat support
Consistently fast speeds
Dedicated RAM-servers with 10 Gbps bandwidth channels
– Cons
Big discounts only available with 2-year plans
NordVPN's Cyber Deal is live:

Get 68% Off NordVPN with the coupon below plus 3 months FREE, no activation code needed:
(Coupon is applied automatically; 30 day money-back guarantee.)
To go deeper, check out our NordVPN review.
---
Surfshark – Affordable VPN for streaming ESPN+
| | |
| --- | --- |
| VPN | Surfshark |
| Based in | The Netherlands |
| Logs | No logs |
| Price | $2.30/mo. |
| Support | 24/7 live chat |
| Refund | 30 days |
| Website | Surfshark.com |
If you're working with a tight budget, then we'd suggest Surfshark – the best cheap VPN for ESPN+. Having launched in 2018, Surfshark is an up-and-coming VPN service that offers a wide array of advanced features at a very affordable price.
Surfshark is based in The Netherlands, a privacy-friendly jurisdiction. Both Surfshark and NordVPN fall under the same parent company, Nord Security, following a merger in 2022. With that being said, both VPNs continue to operate independently and offer their own unique attributes.
Below is the Windows VPN client we tested out with Surfshark: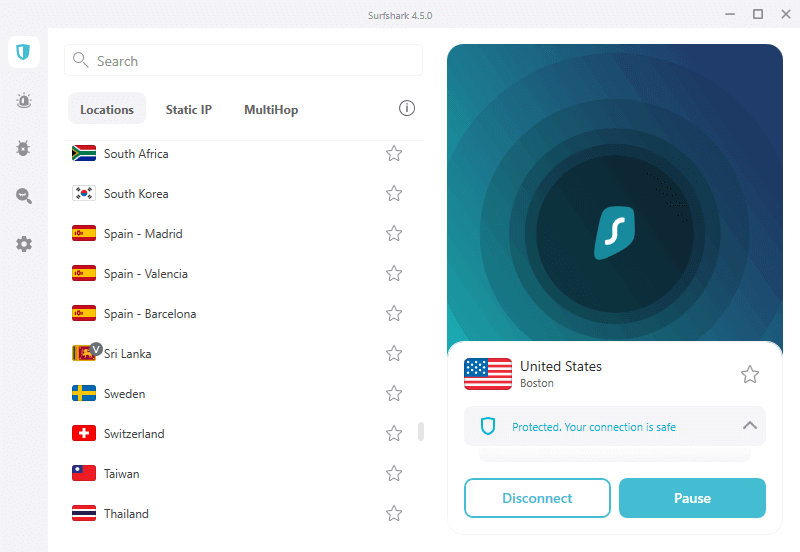 Surfshark has 600+ servers in the US which are placed around large metropolitan areas, such as Los Angeles, Portland, and New York. They all support WireGuard, a fast-paced, reliable, and secure protocol with 256-bit AES encryption. We've tested its performance in our Surfshark vs CyberGhost comparison, and it managed to reach a speed of over 340Mbps. In short, you'll easily be able to stream popular sports events on ESPN+ in the highest quality available.

Surfshark has recently transferred its base to the Netherlands, which is great from a security standpoint. Because of this, they can run their servers in RAM-disk mode, which doesn't leave a trace of your digital whereabouts. In fact, it's one of the best no-logs VPN services around. The company even goes a step further by keeping a warrant canary, which would notify users of government requests for user data. So far, that record has been spotless.
Surfshark was also subjected to many external audits. Cure53's assessment portrays the VPN favorably and finds no security or privacy problems. Nonetheless, the assessment was confined to Android VPN and iOS extensions. If you want to learn more, read the entire pentest report.
Surfshark Advanced Features
MultiHop – Routes your traffic through two different VPN servers. There are currently 14 different double-hop server configurations.
CleanWeb – Surfshark's built-in protection that blocks trackers, malware, ads, and suspicious links.
Camouflage mode – With it, your traffic will look like regular HTTPS, hiding the fact you're using a VPN.
Bypasser (Split Tunneling) – Allow certain websites and apps to bypass Surfshark.
Kill Switch – Surfshark will turn off your Internet if your connection suddenly gets compromised. Doing so prevents you from leaking your location and IP address.
Surfshark One – A package that contains an incognito search mode, an antivirus, and real-time alerts for hacking attempts.
Leak Protection – All Surfshark VPN apps have built-in leak protection to keep your IP address hidden under any circumstance. This is important if you need a VPN for torrenting.
With just one subscription, you will be able to connect an unlimited number of devices on Surfshark. Considering its price and quality, this is the best offer you can currently find. And with extremely fast speeds, lots of features, and a cheap price, this is one of the best values on the market.
At last, 24/7 live chat customer support is always available to help. Couple this with a 30-day refund guarantee means that Surfshark will be the right choice for many users.
+ Pros
Unlimited connections
User-friendly apps for all devices and operating systems
CleanWeb feature to block ads, trackers, and malware
Works great with Netflix and many other streaming services
24/7 live chat support
Strong encryption and security features (audited)
– Cons
Limited support for VPN routers
Above average monthly prices
Surfshark VPN Coupon:

Get 82% off Surfshark VPN (drops the price down to $2.30 per month) plus 2 months FREE:
(Coupon is applied automatically.)
Learn more about Surfshark in our in-depth Surfshark VPN review.
---
ExpressVPN – A reliable and user-friendly VPN for ESPN Plus
| | |
| --- | --- |
| VPN | ExpressVPN |
| Based in | British Virgin Islands |
| Logs | No logs (audited) |
| Price | $6.67/mo. |
| Support | 24/7 live chat |
| Refund | 30 days |
| Website | ExpressVPN.com |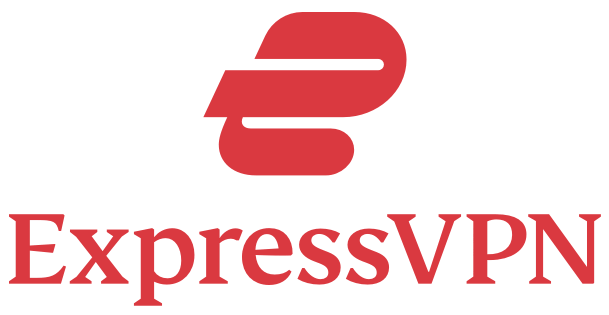 Since 2009, ExpressVPN has been a major player in the VPN world. It has 3000+ VPN servers around the world and 29 server locations in the US. All of them run in RAM disk and are powered by TrustedServer technology. This configuration provides exceptional security that would not be achievable under regular jurisdiction. Luckily, ExpressVPN is based in the British Virgin Islands, which is well-known for protecting user privacy. It stands in stark contrast to the Five Eyes countries. As such, the service has a stringent no-logs policy.
ExpressVPN is also among the most transparent providers. In just a few years, they have completed 11 third-party audits, which covered different areas of their service. The most recent ones confirmed the security of their desktop apps.
ExpressVPN's proprietary Lightway protocol also passed the audit. It outperforms the regular OpenVPN protocol in terms of speed and has better encryption. While having many similarities to the WireGuard protocol, it is not quite as fast, as you can see in the ExpressVPN vs Surfshark comparison.

Although it's not the fastest, there are other areas where ExpressVPN shines. One of them is availability. Their app can be found on many devices and is one of the top VPNs for Firestick. ExpressVPN also has browser extensions that will connect to more secure versions of websites and block WebRTC leaks. In fact, their extension is among the best VPNs for Chrome. Aside from ESPN+, ExpressVPN can easily unlock many popular streaming sites, and many users use this VPN for Hulu.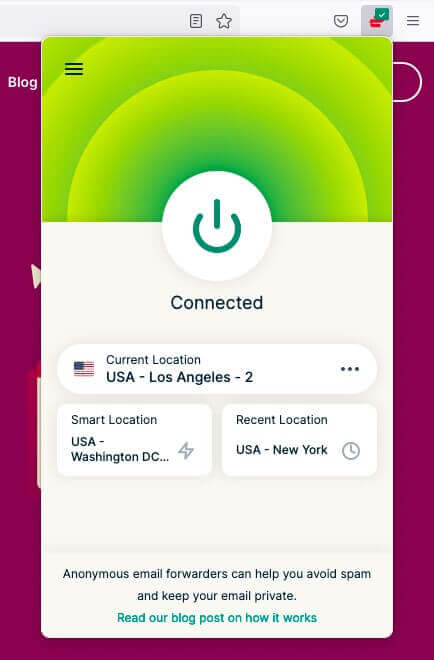 Now we will take a look at some of ExpressVPN's extra features.
ExpressVPN Extra Features
Network Lock – Blocks all traffic if the connection is lost, keeping your real IP address hidden.
Threat Manager – A DNS ad blocker that filters out malware domains and similar threats.
MediaStreamer – A Smart DNS solution that improves streaming and overall performance on consoles.
Device Groups – Simultaneously connect multiple devices on different servers.
Split Tunneling – See other split tunneling VPNs here.
Router App – ExpressVPN also has a router app, which is useful if you need a VPN for Apple TV or other devices that don't natively support VPNs.
ExpressVPN's customer service is always within reach. The 24/7 live chat support is available in the bottom right corner of their website. If the price turns out to be too much, you can always get a refund within 30 days.
+ Pros
User-friendly and secure apps
Split tunneling feature (for macOS, Windows, and routers)
Works with Netflix and most streaming services
24/7 live chat support
Passed independent third-party audits for security and no-logs
Very large server network
– Cons
Above-average prices
Fewer features
Average OpenVPN speeds (use Lightway)
ExpressVPN Coupon:

Sign up for the 12-month plan and get 3 months added to your subscription for free.
(Coupon is applied automatically.)
Find out more details about the service in our ExpressVPN review.
---
How to stream ESPN+ with a VPN [Full guide]
1. Get a subscription to one of the premium VPNs
We recommend NordVPN as it has the edge over the competition, but Surfshark and ExpressVPN are still very good.
2. Download and open your VPN
The best VPNs for ESPN+ will work on most modern devices, such as SmartTVs, Roku, and iOS.
To stream ESPN+ from your mobile device, you will have to change your app store location to the US. This process is virtually the same for Android phones, so we'll just cover how to do it on iPhone.
Move to Settings > Profile > Media and Purchases > View Account

Type in your password or use Touch ID to confirm your identity.

Visit Country/Region > Change Country or Region and choose the US.

When you go through the terms and conditions page you will need to input a US phone number and address. You can do this with a help of an address generator. Once finished, click Done and you are good to go.
3. Choose a US server
For the best performance, connect to the one that's closest to your real location.
4. Sign up for ESPN+
There are a few ways to acquire an ESPN+ subscription. We will cover them all in the next section of the article.
5. Purchase a Plan
A regular subscription costs $9.99/month or $99.99/year. There's also an ESPN+, Hulu, and Disney+ bundle, which costs $13.19/month.
6. Stream ESPN+ with a VPN
Note: For the purposes of VPN speed and streaming quality, we would recommend using the WireGuard VPN protocol, rather than OpenVPN. The WireGuard protocol should offer faster speeds and more reliability, as we discovered in our WireGuard vs OpenVPN tests.
How to get an ESPN+ subscription from anywhere in the world
ESPN+ requires you to use a US credit card to subscribe. If you use another, the site will automatically block your transaction and you won't be able to continue. Here, we have a few roads we can take…
1. Use a Virtual Prepaid Card
Creating a digital US credit card is very easy and can be done in minutes. In our example, we will use StatesCard.
Start a VPN and connect to a US server
Visit StatesCard and make an account – You will need to confirm your identity by taking a picture of a driver's license, an ID, or your passport.
Transfer money – You can send cash via PayPal or your credit card.
Choose a plan and sign up for ESPN+ – Once you get to the payment method, put in your StatesCard account details.
Start streaming ESPN+ with a VPN
!Note: It may take some time for your funds to appear on your virtual prepaid card.
2. Google Gift Card
Android users will also benefit from this alternative.
Get one of the best VPNs or ESPN+
Connect to a server in the US
Create a new Google account – Make sure to pick the US as your current region.
Purchase a Google gift card from the Play Store – Redeem a code you got on your e-mail to get money on your account.
Get an ESPN app from the Play Store
Sign up and pick Google Play as your payment mode
Watch ESPN+!
3. Apple Gift Card
If you have an iOS device, just follow these eight steps.
Run a VPN and choose a United States server
Switch your region – Visit Settings > Apple Account > Media and Purchases > Change your country/region and switch it to the US.
Relog and open the US App Store
Download ESPN+ app
Go to Amazon and buy an Apple Gift card
Open the ESPN+ app and choose Subscribe Now
Pick your plan and finish the registration
Stream ESPN+ with a VPN
What is available on ESPN+?
ESPN+ supported devices list
Apple TV, iPhone, iPad
Android TV, tablets, and phones
Amazon's Fire tablet, Fire TV
Chromecast
Contour Stream Player
Cox Contour TV
Roku
Samsung Tizen smart TV
X1 TV Box and Xfinity Flex
Xbox and PlayStation consoles
Why can't I stream ESPN+ with my VPN?
In general, streaming sites will do their best to block users with a VPN. ESPN is no exception, so the site uses advanced algorithms that detect and blacklist suspicious domains. If you can't access ESPN+, it's possible that…
1. Your real IP is leaking
To stop this, go to Settings in your VPN and turn on the Leak protection.
2. Your GPS location and new IP address aren't synced
This is most likely the culprit if you want to stream ESPN+ from your mobile device. To solve this, go to your phone Settings and change your country and region to the US (we've covered the whole process in our full guide above).
3. Tracker cookies on your device show your real location
You can fix this in seconds by deleting cookies and cache data in your browser. Here is how to do it on Chrome and Firefox. Since this will also clear your saved passwords and preferences, you should first save your important info into an app like Notepad. In case this didn't help, it's time to try a different browser.
There are many more things you can try if these solutions fail. Go through our VPN tests checklist to save your valuable time and effort.
Why you shouldn't stream ESPN+ with a free VPN
If you are on a budget, you might consider getting one of the hundred free services. We have many reasons why that isn't such a good idea, so let's cover them.
1. Subpar download speeds
Free services rely on the OpenVPN protocol, which is significantly slower than both WireGuard and NordLynx. So, while streaming ESPN+, you can frequently experience frame drop and buffering. As you can imagine, this is particularly frustrating if you are watching a live event. Also, you can forget about watching videos in 4K and likely even 1080p.
2. Low amount of servers
With fewer servers to choose from, you'll most likely experience regional blackouts and miss important sporting events. While premium services have many domains to fall back on if one gets blacklisted, the same can't be said about free VPNs. Therefore, you might find that your app suddenly stops working on ESPN+ or other popular streaming sites like Netflix.
3. Data Limit
This is one of the biggest drawbacks. Many free VPNs limit their use to 1GB or even 500 MB per month. You can easily spend this in one evening, which means that you can easily get cut off mid-match.
All of these limitations can be linked to one fundamental problem – lack of funding. Unfortunately, a vast majority of free VPNs also pose a significant risk to your security. An interesting analysis of 270+ free Android VPNs showed us that …
>38% contain malware of some sort
75% use 3rd party trackers to monitor their users
82% of free VPNs request permission to sensitive data, such as user accounts and messages
>84% have subpar encryption and leak user data
Free VPNs are a sort of an oxymoron, as most of them do anything but what you'd expect. More than likely, they will steal your important information and sell it to ad agencies to turn over a profit. After all, money makes the world go round.
We have to mention that there are outliers, but your chances of finding the best free VPN are slim if you don't know where to look. Even still, we would recommend them for light browsing, and not streaming ESPN+, which eats a lot of data.
Best VPN for ESPN+ FAQ

What are the best VPNs for ESPN+?


The three top VPN services for streaming ESPN+ are NordVPN, Surfshark, and ExpressVPN.


Can I watch ESPN+ for free?


Unfortunately, ESPN+ currently doesn't offer a free trial.


Can I subscribe to ESPN+ without ESPN?

No. ESPN+ will be unlocked only if you get an ESPN subscription.

This guide on the best VPNs for ESPN+ was last edited on July 6, 2023.