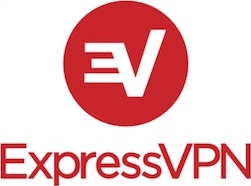 One of the top VPN providers on the market right now is ExpressVPN – and many people are wondering about an ExpressVPN free trial.
ExpressVPN currently holds the #1 position as the best VPN service for 2019. It offers secure and reliable VPN apps, strong encryption, and amazing speeds throughout the server network, as verified in the ExpressVPN review.
While ExpressVPN does not currently offer a completely free trial, you do get a 30 day risk-free trial to test out the service. Using the link below, you'll also get a risk-free 30 day trial, as well as a three months free coupon:
ExpressVPN 30 Day Risk-Free Trial
With the link/button below, you will get a 30 day risk-free trial of ExpressVPN, plus three months free (total savings of 49% off):
Get a 30 day risk-free trial of ExpressVPN >>
(Three months free coupon is applied automatically.)
ExpressVPN 30 day trial
As mentioned above, ExpressVPN does not provide any standard "free trial" – although there are a few other free trial VPN services you may want to consider.
Here are the details of the ExpressVPN 30 day trial:
30 days to test out the service
Full access to the entire server network (3,000+ servers in 94 countries)
Unlimited bandwidth
3 simultaneous connections (but can be used with an unlimited number of devices)
Up-front payment required, but cancel any time within 30 days for a 100% refund (no questions asked)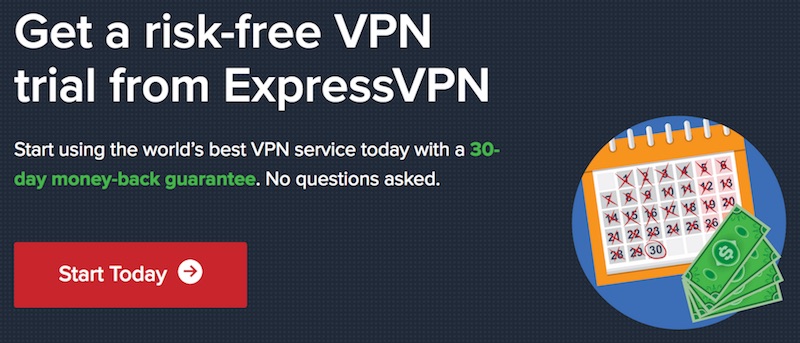 Get your ExpressVPN trial and three months free coupon here.
ExpressVPN for free
Perhaps you are wondering if it is possible to get ExpressVPN for free. The answer to that question is yes, but only in a limited, short-term time frame.
Because ExpressVPN offers a full 30 day money-back guarantee, you could subscribe to ExpressVPN and then cancel sometime in the 30 day window. This means you could theoretically use ExpressVPN for 30 days free of charge.
Of course, this is not a long-term solution and you would be better off just using the three months free coupon, which gives you more time for free.
ExpressVPN trial & refund policy
Regardless of which subscription you choose, every plan comes with a full 30 day money-back guarantee.
Here's an explanation of that from their website:
You may cancel your account with a full refund within 30 days of your initial purchase ("Money Back Guarantee").

Refunds beyond the 30-day purchase window will be considered, at the sole discretion of ExpressVPN, if a Subscriber can demonstrate that the Service was not available or usable during the subscription period and that reasonable attempts were made to contact ExpressVPN to resolve the issue.
This is an excellent refund policy for the VPN industry, where the average refund window is only 7 days. Another VPN offering a full 30 day refund window is NordVPN.
Conclusion on ExpressVPN free trial
At the end of the day, ExpressVPN remains one of the top VPN services on the market. It offers blazing fast speeds, secure and reliable apps, strong encryption, and support for all major operating systems and devices.
What about other VPN free trials?
Although it doesn't offer the speeds and user-friendly apps you get with ExpressVPN, NordVPN also offers a 7 day free trial. (See the NordVPN free trial guide for details.) But based on the latest comparison tests of NordVPN vs ExpressVPN, ExpressVPN comes out on top in most categories and is the clear winner.
Because ExpressVPN is currently the top recommendation, rated as the #1 best VPN for 2019, I'd recommend giving them a shot with the 30 day risk-free ExpressVPN trial link below.
ExpressVPN 30 Day Risk-Free Trial
With the link/button below, you will get a 30 day risk-free trial of ExpressVPN, plus three months free (total savings of 49% off):
Get a 30 day risk-free trial of ExpressVPN >>
(Three months free coupon is applied automatically.)
---
---