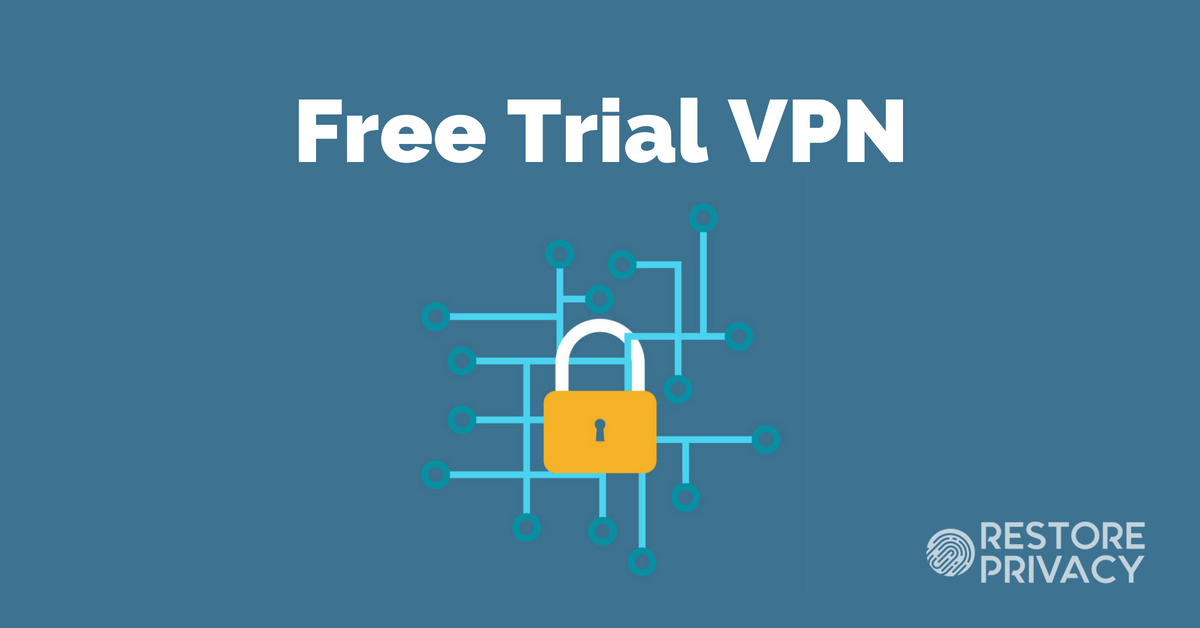 Testing out something before you buy it is always a good thing, and a free trial VPN service is no different.
A VPN with a free trial gives you a risk-free opportunity to try out the service on your devices before committing to a long-term subscription. This is a great idea to minimize risk and ensure you find the best VPN that meets your needs.
In this free trial VPN guide, we'll take a look at five of the best free trials currently offered in the VPN industry, while also avoiding VPN scams and shady VPN providers.
What is the best VPN with a free trial?
The best free trial VPN currently available is NordVPN with the 7 day free trial offer.
Unlike some of the other VPN trials we'll examine in this guide, NordVPN offers a long trial window to test out the service. If you decide to commit to a subscription, NordVPN is one of the best values available with the 75% discount coupon, which drops prices down to $2.99 per month.
Another great option is ExpressVPN, which offers a 30 day risk-free trial on all subscription plans, as well as a three months free coupon. It is currently ranked as the #1 best VPN service for 2019.
Here's the full comparison table of free trial VPN services. You will see the exact trial specifications under the regular price for each VPN:
---
---
---
---
---
---
Now we will take a closer look at each free trial VPN below.
NordVPN 7 day free trial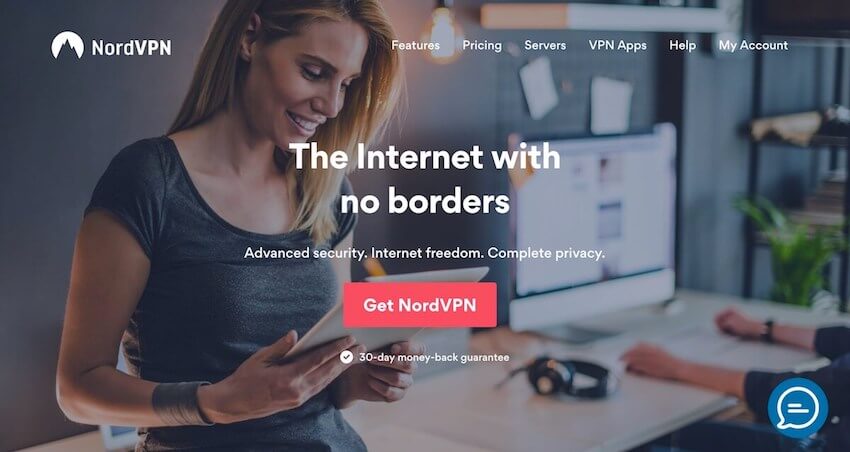 NordVPN offers the best free trial on the market for a high-quality VPN service. You get a full 7 day free trial to test out the service, with all features, six simultaneous connections, and unlimited bandwidth. As we discussed in the NordVPN free trial guide, here are the details of the free trial offer:
7 days to test out the service
Full access to the entire server network (5,200+ servers!)
Unlimited bandwidth
6 simultaneous connections
No charges until the end of the 7 day free trial (unless you cancel)
Renews at the discounted rate of $2.99/month (107.55 for three years)
NordVPN is a Panama-based, no logs VPN service with an excellent track record. All subscription plans come with a full 30 day money-back guarantee, even if you have used the free trial. This means you are getting 37 days (7 day trial + 30 day money-back guarantee) to test out NordVPN risk-free. It remains one of the cheapest VPNs and best values in the industry.
With NordVPN you get good performance, good VPN apps, as well as advanced privacy features. These features include double-hop VPN servers, Tor-over-VPN servers, CyberSec ad blocking, and leak protection settings. They also have a huge network with over 5,200 servers in 60 countries. While the speeds can be somewhat variable with some servers, the latest tests for my review of NordVPN were overall quite good.
NordVPN is also a great service if you need a VPN for torrenting with secure and reliable connections. They provide 24/7 live chat support, which is accessible through their website, and secure VPN apps for all major operating systems and devices.
Exclusive NordVPN 7 Day Free Trial
This gives you a full 7 days to try out NordVPN without being charged.
Get a 7 day free trial of NordVPN here >>
---
VyprVPN 3 day trial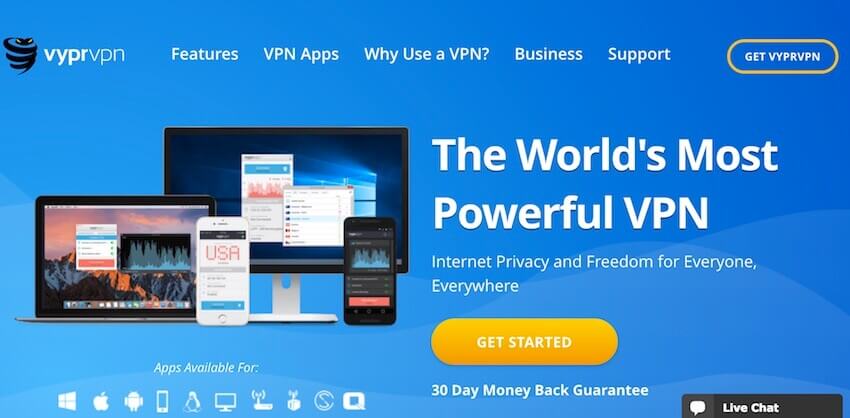 VyprVPN is an affordable, high-performance VPN service that offers a 3 day free trial with all subscription plans. This Switzerland-base VPN provider has a great lineup of VPN apps that are reliable, secure, and very user-friendly.
Another unique aspect of VyprVPN is that they own every server in their network (no third-party rental servers). This helps to secure all data on the network, while also offering better performance. VyprVPN's server network is built to encrypt all DNS queries via their VyprDNS system.
VyprVPN free trial – Every VyprVPN subscription plan comes with a 3 day free trial and you will not be charged until the free trial period is over. But you do need to enter payment information, which will be charged at the end of the trial period (unless you cancel). In addition to the trial, you can also get 25% off VyprVPN here. This drops the price down to $3.75 per month for the basic plan and $5.00 per month for the premium plan, with each plan including the 3 day free trial.
Get a 3 Day Free Trial of VyprVPN Here >>
---
Trust.Zone 3 day / 1 GB trial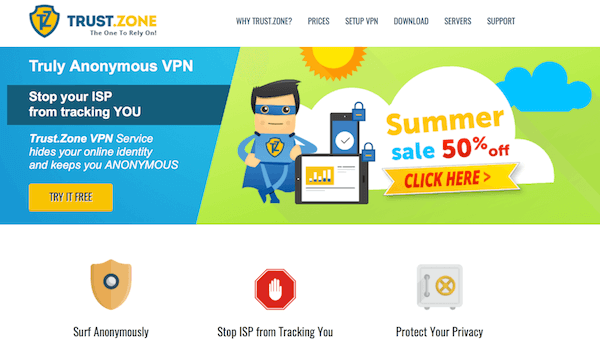 Trust.Zone is a Seychelles-based VPN service that offers a 3 day / 1 GB trial. The free trial VPN will be over whenever you hit the data or time limit. Trust.Zone is a very basic VPN without many frills or features. When I last tested it out for my review of Trust.Zone, the speeds were pretty good, although not amazing.
The main drawback with Trust.Zone is that it is quite limited. They only offer a basic Windows app, but nothing for Mac OS, iOS, or Android. They do support other operating systems, however, but you will need to use third-party apps, such as Tunnelblick or Viscosity.
If you are looking for a basic, minimal VPN service at a reasonable price, you can try TrustZone for free below.
Get a free trial of Trust.Zone >>
---
TunnelBear VPN 500 MB trial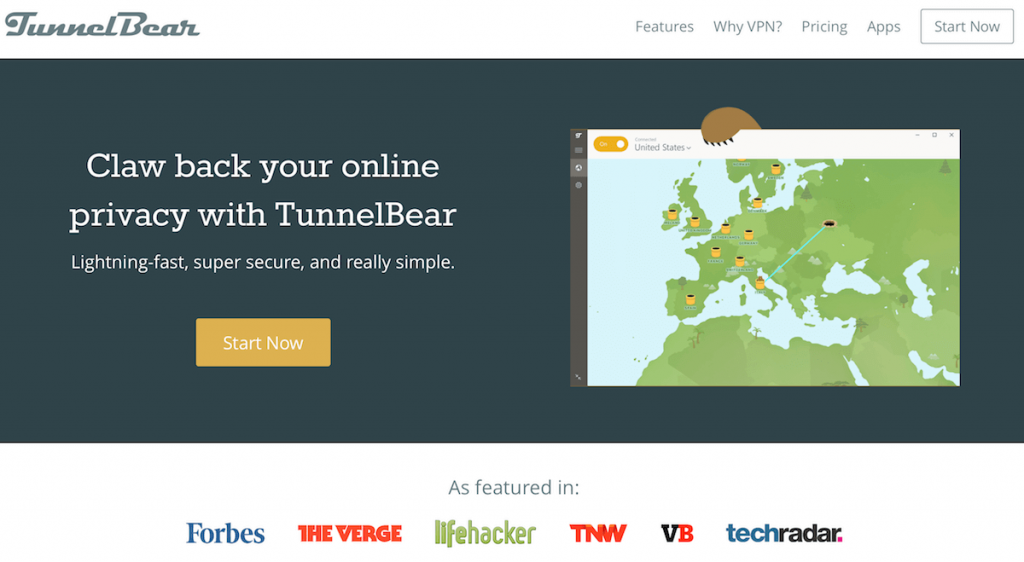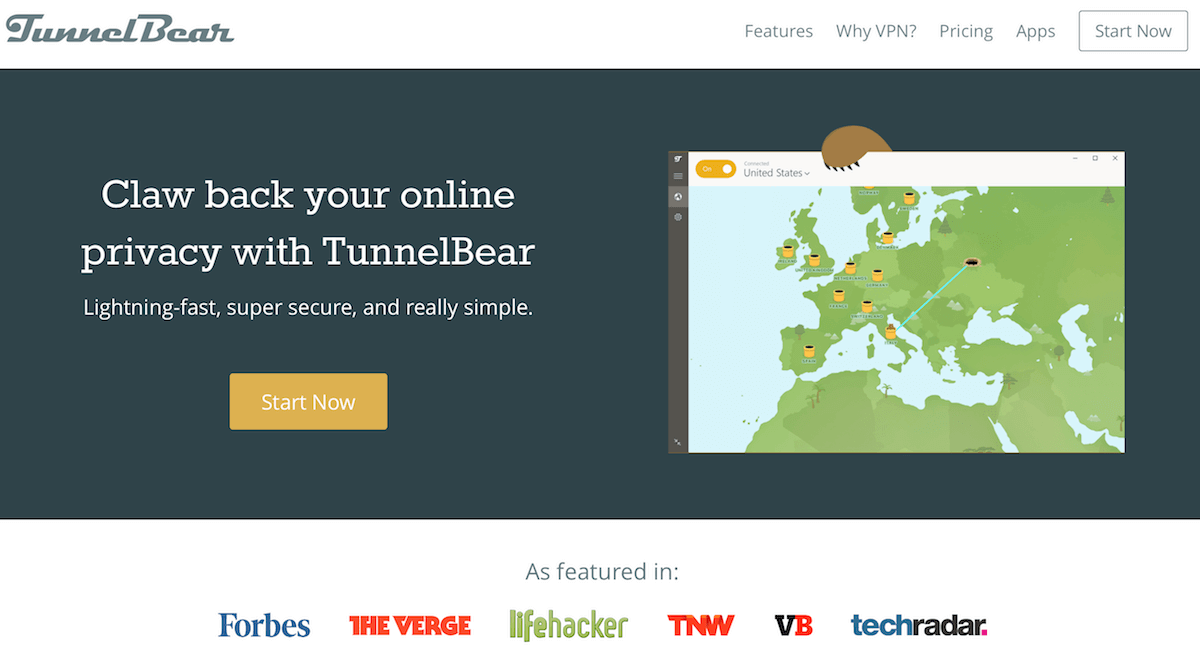 TunnelBear is a Canadian VPN service that offers good speeds and user-friendly apps. While it is a decent service, the jurisdiction in Canada is not ideal (as explained in the VPN for Canada guide). The TunnelBear apps come with basic leak protection settings (VigilantBear) and obfuscation features (GhostBear) to get around VPN blocks.
Overall TunnelBear is a decent basic VPN service that works well for different use cases. You can see the bear theme with everything and their service is very user-friendly. However, if you value performance, it may not be the best option (see the speed tests in my review of TunnelBear for more details).
TunnelBear free trial – To get a free trial of TunnelBear VPN, follow these steps:
Go to the TunnelBear website
Click on Pricing in the top navigation menu
Select "try TunnelBear for free"
Create a free account with your email and password
Download the VPN apps and enjoy your free trial
The TunnelBear free trial is limited to 500 Mb of data per month. For most people, this won't last long enough to get a good idea of how well the service works. However, you may be able to get more data by tweeting about TunnelBear using one of their promotional tweets from their website.
Get a free trial of TunnelBear VPN >>
---
ExpressVPN 30 day risk-free trial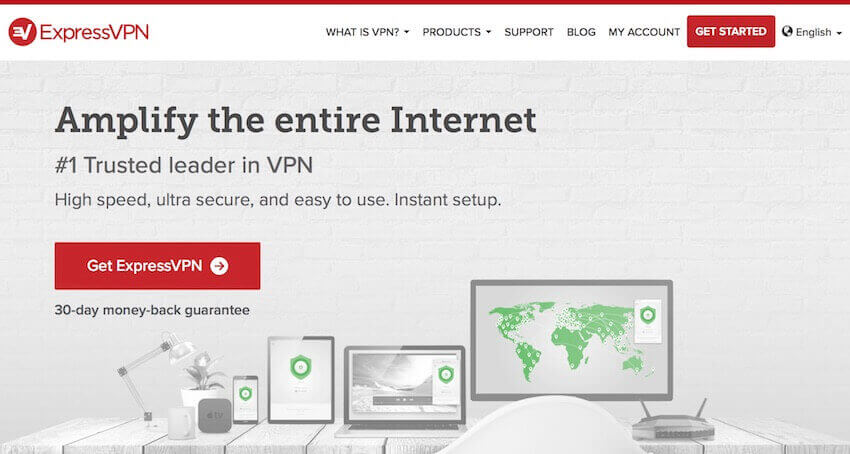 While it is not necessary a "free trial" in the conventional sense, ExpressVPN does offer a 30 day risk-free trial with all subscriptions. Additionally, you can also use this three months free coupon, which is also backed up by the 30 day money-back guarantee (risk-free trial).
ExpressVPN is based in the British Virgin Islands and is a verified no logs VPN provider. While it's slightly more expensive than other options, ExpressVPN gives you the best performance and very secure apps with built-in leak protection settings. ExpressVPN secures data using the OpenVPN protocol with AES 256-bit encryption.
Whether you need a VPN for privacy and security, or perhaps you want the best VPN for Netflix and streaming, ExpressVPN remains one of the best all-around VPNs on the market. It is currently ranked as the #1 best VPN overall for 2019. ExpressVPN also offers one of the largest selection of apps for all devices – from computers and phones to routers and TV boxes.
Their customer service is also top-notch, with 24/7 live chat support directly through their website. You can get more info in my ExpressVPN free trial guide, or simply activate the coupon below to test drive ExpressVPN now.
ExpressVPN Coupon + 30 Day Risk-Free Trial
Sign up for the 12 month plan, and get 3 months FREE
Get 49% Off ExpressVPN
(All plans backed up by 30 day risk-free trial.)
---
Test your VPN during the free trial
Ok, so now you have a free trial VPN and you want to see how well it performs.
To test your VPN during the trial, just follow the steps outlined in the VPN test guide to check for:
IP address leaks
DNS leaks
VPN speeds and reliability
VPN features working properly
You can also test out the different VPN apps on the devices you want to use, such as on your computers, phones, or tablets. If you find any issues, you can work with the VPN's support department or cancel the service and go with a different option.
Free trial VPNs vs paid trial VPNs
One issue with free trial VPN services is that the trial window can be short. You can see this for example with the following free trial VPNs:
Fortunately, with NordVPN's new 7 day free trial with unlimited bandwidth, you will have plenty of time to test out the service. This is also discussed more in my NordVPN free trial guide.
If you still think these free trial VPN options are too limited, I'd recommend going with ExpressVPN and using their three months free coupon.
And if you're on the fence between ExpressVPN and NordVPN, I also have an in-depth comparison guide here: NordVPN vs ExpressVPN.
A quick note on free VPNs
Since we are on the topic of free trial VPNs, we may as well mention free VPNs.
As I point out in the free VPN guide, free VPN services are usually dangerous, invasive, and oftentimes malicious. Simply put, free VPNs make money off the user by collecting your data and selling it to the highest bidder, which is usually advertisers. There have been numerous free VPNs busted for installing malware and tracking libraries in their apps, such as Betternet, for example.
Conclusion on VPNs with free trials
Alright, as a brief recap, we covered the best free trial VPN services currently available on the market. We also discussed a few risk-free trial VPNs that give you a full 30 days to test out the service.
Whichever option you decide to go with, keep the trial window in mind when testing out the service. You could even put the last day of the trial on your calendar as a reminder. If you find the VPN is not to your liking during the trial, simply cancel the service and move on to a different option. Stay safe!
---
---
---
---
---
---