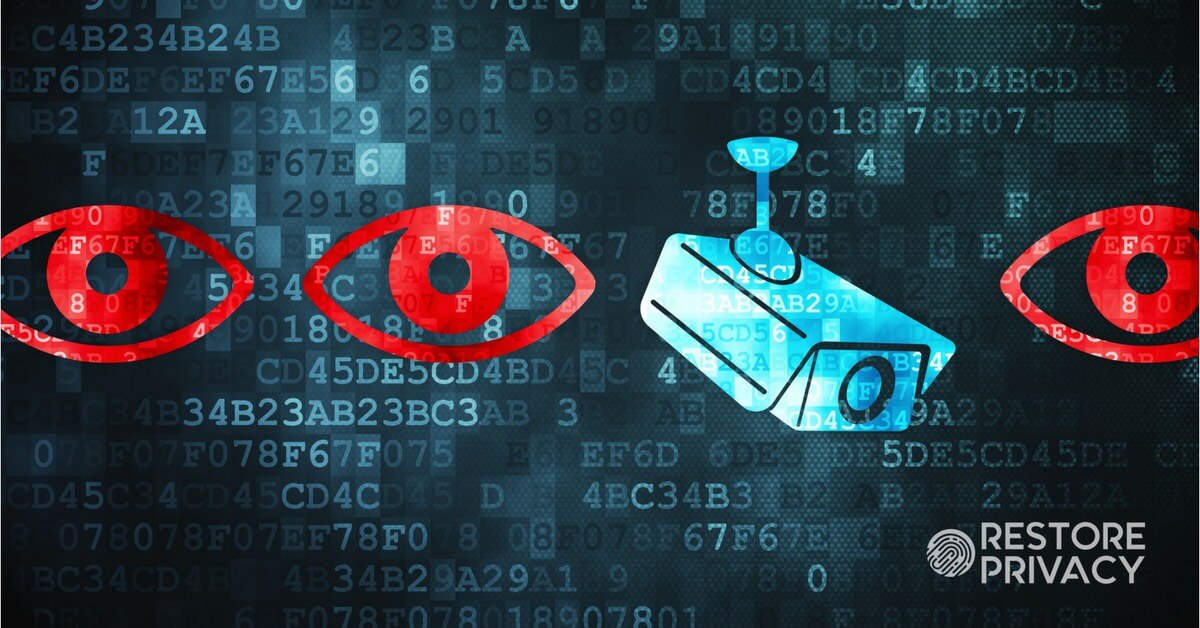 Have you ever done anything online that you wouldn't want anybody to know about?
Perhaps you visited some controversial websites, sent a few embarrassing emails, or maybe wrote some comments you thought could never traced back to you. I'm not talking about anything illegal, but instead just basic, private choices you make every day when you go online.
Now imagine all this information being recorded and someday being used against you. The crime you committed? Offending someone with something you did or said online. Sounds crazy? It's already happening right now.
Your entire private digital history can now be used to lock you up in jail, even if you did nothing wrong. And who knows, you could be under "enhanced surveillance" right now. Perhaps your browsing history, social media, or private opinions/comments have already put you on the wrong side of the surveillance regime.
This is going on all over the world, but particularly in places like the United Kingdom, United States, and other Western countries. The UK is home of the Investigatory Powers Bill which legalized bulk data collection on everyone. But these same trends are happening everywhere. It's all playing out exactly as George Orwell predicted when he wrote the famous novel 1984.
But there is some good news. You don't have to surrender and give away all of your private information. There are powerful solutions you can use right now to protect your privacy. We'll cover the solutions you need later on, but first let's take a close look at the global mass surveillance trends.
The dark clouds of global mass surveillance
Throughout much of the world mass surveillance is slowly constricting the privacy and free thought of everyone.
United Kingdom – The United Kingdom has fully implemented the "most extreme surveillance in the history of Western democracy," according to Edward Snowden. The UK Investigatory Powers Bill forces all internet service providers and telephone companies to record everything people do online and provide the data to 48 different UK government agencies. Furthermore, it gives thousands of complete strangers full access to everyone's most private electronic details. (See more in the UK VPN guide.)
United States – In 2013 we learned that all major tech companies have been working closely with the National Security Agency (NSA) to help with mass surveillance. From Google to Facebook and Microsoft – they all are spying on behalf of surveillance agencies. The line between government and corporate surveillance is now very blurry. (More discussion in the VPN for USA guide.)
Australia – Glen Greenwald referred to Australia as "one of the most aggressive countries that engage in mass surveillance as a member of the Five Eyes partnership," which is the surveillance data-sharing agreement between the United States, the United Kingdom, Australia, New Zealand and Canada. Australia's mass surveillance laws target everyone with bulk data collection and also threaten journalists if they report on such activities. (See the best VPN for Australia guide.)
Middle East – The Middle East is world-famous for censorship and surveillance. Nothing has changed over the years, except for increased online repression. Iran, Saudi Arabia, Qatar, and many other countries continue to clamp down on their populations while also heavily censoring the internet.
Asia – China is the biggest offenders in Asia. Surveillance and censorship is the name of the game. The "Great Firewall" of China also helps the government control online activity. (A VPN for China will get through.)
The worldwide trend in mass surveillance is moving in one direction, with very few exceptions.
Thought crime laws are already in place
Right now, throughout Europe, there are dozens of people rotting away in jail for saying something that was deemed "offensive" by authorities. Free speech has traditionally been one of the most important concepts in the Western world. So long as that speech did not threaten anyone or allude to violence or illegal activity, it was always perfectly acceptable. Not anymore.
The United Kingdom, for example, is taking thought crime to new levels by aggressively prosecuting, fining and jailing people over social media comments and browsing history. No, we're not talking about North Korea here, but the United Kingdom – a country where people are thrown in jail for causing "gross offence" (UK spelling). The UK, where your internet browsing history, social media, and private text message can all be used against you.
In the United States, the Department of Homeland Security has been demanding total access to electronics and online accounts from people entering the country. Recently people have been forced to provide total access to social media accounts and all electronic devices when entering the country.
Notice the trend.
Everything can be classified as "extreme" or "offensive"
You are living in extreme times. Anything and everything can be labelled extreme: facts, history, viewpoints and especially any criticism of governments or certain policies. Ultimately, any form of disagreement can be branded extreme or offensive – just like in North Korea.
The scary truth is that these vague terms can easily be used to crack down on anyone. That's why most people don't see the big picture when they stay focused on political charades. The overall privacy trends continue regardless of who is in charge. (Stop waiting for a political solution – it ain't gonna happen!)
Total online censorship
Twitter, Facebook, Google… all are working hard to censor everything you do and say online. And they have been working closely with surveillance regimes all around the world for years. They are working on behalf of the thought police.
Facebook is also leading the charge to help censor free thought. Last year Zuckerberg and company developed powerful censorship tools for the Chinese government. Now they're working with different governments to censor posts and ban what they determine to be "offensive" or "fake."
Twitter is another enemy of free thought. They have recently created the Orwellian-sounding Safety Council to help purge all "offensive" material. This allows for any unpopular viewpoints or individuals to be quickly be eradicated from the platform.
Instagram, Google, and many others are following suit with similar policies, often working directly with government agencies. The corporate war on free thought aligns perfectly with the objectives of a mass surveillance state. Not much has changed since Snowden broke the news in 2013; it just keeps getting worse around the world.
But as censorship increases across these different platforms rises, more people are simply turning to Virtual Private Networks (VPNs) to bypass and defeat the online gatekeepers.
1984 has arrived
1984 – the dystopian total surveillance novel by George Orwell – has finally arrived:
The telescreen received and transmitted simultaneously. Any sound that Winston made, above the level of a very low whisper, would be picked up by it, moreover, so long as he remained within the field of vision which the metal plaque commanded, he could be seen as well as heard. There was of course no way of knowing whether you were being watched at any given moment. How often, or on what system, the Thought Police plugged in on any individual was guesswork. It was even conceivable that they watched everybody all the time.
Now, with legalized bulk data collection, everything gets recorded and stored. And if you upset the wrong people, they can easily just go back through your digital footprints and charge you with some kind of thought crime, exactly like in the United Kingdom today.
When you combine the effects of mass surveillance and thought crime policies, you arrive perfectly at 1984.
Mass Surveillance + Thought Crime = 1984
George Orwell would surely be saddened to see how much his home country of England resembles Airstrip One – the tyrannical land of total surveillance. And while it may be easy to just cast aside the UK as a scary example, the cold truth is that we're all headed in the same direction.
Protect your privacy, protect free thought
If you're reading this and you're worried about what's going on, now is the time to take action. You can protect yourself right now with the proper steps. You don't have to surrender to the surveillance regime.
The one weak spot in this entire system is your consent.
You can take simple, legal steps to secure and protect all your devices. Waiting for a solution to come from politicians has proven to be a very bad idea over the years. Instead, you can restore your privacy with a few simple steps.
The most important step is using a good VPN. This will provide you with more privacy, security, and anonymity online.
For a full description of our top VPN recommendations, see the best VPN report.
For a detailed step-by-step online privacy guide, see the Simple Online Privacy Guide.
Stay safe!