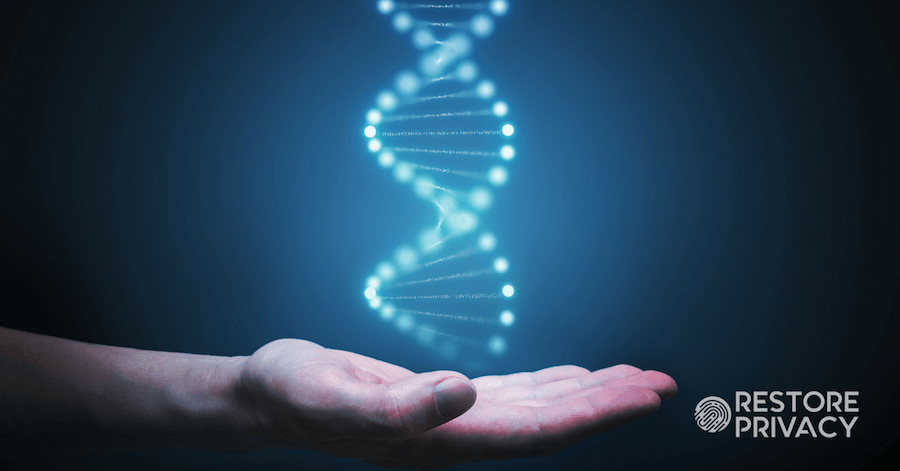 What does Google have in common with ancestry DNA testing companies like 23andMe?
This article will reveal many alarming similarities, but here is the biggest one: they are both in the business of data farming.
Millions of people have been duped into handing over their DNA to various testing companies under the guise of "ancestry" testing. Not only have these companies convinced people to give them DNA in exchange for a dubious ancestry report, but they also charge you for this "service" while raking in money with your data.
Some of the big names in this industry include 23andMe, Family Tree DNA, and AncestryDNA.
23andMe is the largest of these companies and it has amassed DNA from over 5 million people. Even more, 80 percent of these customers have consented to their biometric data being shared for "research" purposes – i.e. handed over to third parties for lots of money.
So what happens to your DNA after you send in saliva samples for an ancestry report?
What are they doing with your genetic data?
As reported recently, GlaxoSmithKline will be getting exclusive rights to mine 23andMe's trove of biometric data for drug targets. But this should come as no surprise – earlier GSK invested $300 million into the company and they have been close partners for years. Your DNA is extremely valuable to pharmaceutical and biotech companies – this is the business model.
In fact, 23andMe has already been sharing customer data with GlaxoSmithKline and at least six other companies for the past three and a half years. In other words, the entire business is based on sharing your data with third parties, while convincing people to consent to their DNA being shared for "research" purposes.
And the more data, the better.
For those who are worried about the privacy implications and want to retract consent – good luck.
Assuming your data has not already been shared with a swath of other companies, your request will still take 30 days to process with 23andMe. Not only that, but US federal law requires clinical laboratories like 23andMe to keep "de-identified" DNA test results on file for a minimum of 10 years. In other words, you can't get out of the system.
23andMe works really hard to brand itself as a health company with a focus on "research" and helping people. In reality, however, they're just another data-driven company like Google and Facebook that sell their users out to the highest bidder. If people were to realize the true nature of these companies, most would probably not consent to their biometric data being mined by pharmaceutical and biotech companies.
The CEO of 23andMe, Anne Wojcicki, is very blunt about the company's focus on data acquisition:
"The hypothesis of this company was to circumvent medical records and just self-report," Wojcicki told a room full researchers at an event on 23andMe's campus in May. "Anyone can go get genomes. What's really hard is phenotypic data."

To get that kind of health and behavioral information, 23andMe is continually pushing surveys out to its customers. A few questions here, a few questions there; it's kind of like going on a first date every time you log on. And people love talking about themselves. "We specialize in capturing phenotypic data on people longitudinally—on average 300 data points on each customer," Wojcicki said. "That's the most valuable by far."
In short, 23andMe is just like Google – they want as much of your data as possible; the more information they can convince people to hand over, the more money they make selling your data to the highest bidder.
Scary when you think about it, but this is the basic premise of surveillance capitalism – we see it with Facebook, Google, and even free VPN services.
The Google of healthcare
In a 2013 interview with Fast Company magazine, Patrick Chung, a 23andMe board member, basically admitted the company's main focus:
"Once you have the data, [the company] does actually become the Google of personalized health care." Genetic data on a massive scale is likely to be an extremely valuable commodity to pharmaceutical companies, hospitals, and even governments.
Aside from this blunt admission by Chung back in 2013, there are even more interesting connections between Google and 23andMe. For starters, the people behind the company.
Anne Wojcicki, the co-founder, owner, and current CEO of 23andMe, was previously married to Sergei Brin, the co-founder of Google.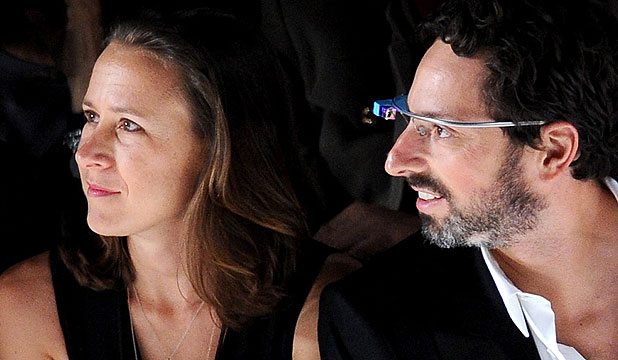 Anne's sister, Susan, is currently the CEO of YouTube – another Google-owned platform that collects user data and online browsing/viewing habits for third parties (advertisers).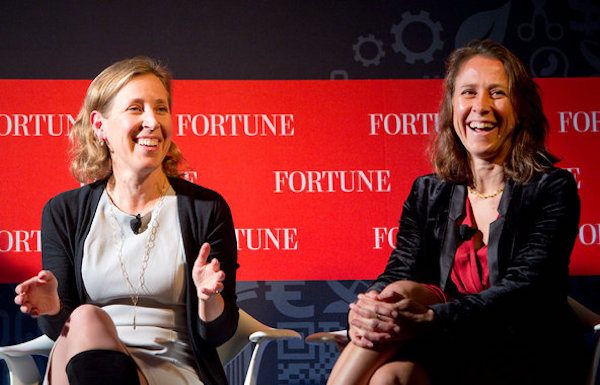 Do you see the pattern here?
The business model is the same across the board: collect as much user data as possible – which will be sold to third parties – while doing your best to hide the fact that you are abusing the user's privacy. The key to success is keeping the user unaware that he/she is actually the product.
Advertisers are to Google what GlaxoSmithKline is to 23andMe.
Privacy concerns
Yet another similarity between Google and 23andMe is that their data is useful to government agencies.
Regular readers already know that Google is a partner with various state surveillance regimes – see the PRISM program.
And just like with Google, 23andMe's treasure trove of data is also useful to government law enforcement agencies. Earlier this year police were able to mine these DNA databases to track down someone wanted for murder. Apparently, authorities were able to find the suspect through DNA tests submitted by his relatives.
As you can see, having a giant DNA database with highly personalized biometric data is extremely valuable for governments and private companies alike. And even more alarming, you can be tracked down by DNA tests your relatives supply to these companies.
So where's all this going?
If we want to view these developments from an Orwellian, 1984 perspective, the endgame could be quite frightening.
As we have already learned, data is power – and 23andMe has the world's largest database of genetic information at their disposal. But unlike standard healthcare records, 23andMe is not bound by the privacy protections of HIPAA because they insist that your DNA and health info are not medical records.
Let's look at the Netherlands for a moment, which highlights how medical tyranny and the loss of privacy may unfold in the near future.
In the Netherlands, euthanasia has been legal since 2002. This year there was a case of forced euthanasia where a doctor was "reprimanded" for killing a 74-year-old via lethal injection against her will. While this case was not state-sanctioned, it is illustrates the potential road to medical tyranny.
From an Orwellian/totalitarian perspective, perhaps in the not-to-distant future, forced medical procedures may be carried out based on DNA findings. While this is certainly a scary thought that doesn't seem plausible today, who knows what the future may hold.
One thing is for certain, however – we should view DNA testing companies for what they really are: data farms that are building the world's largest biometric database and giving access to all different types of third parties. The privacy implications here are enormous.
If you care about your privacy – and that of your relatives – forget about getting a DNA test.